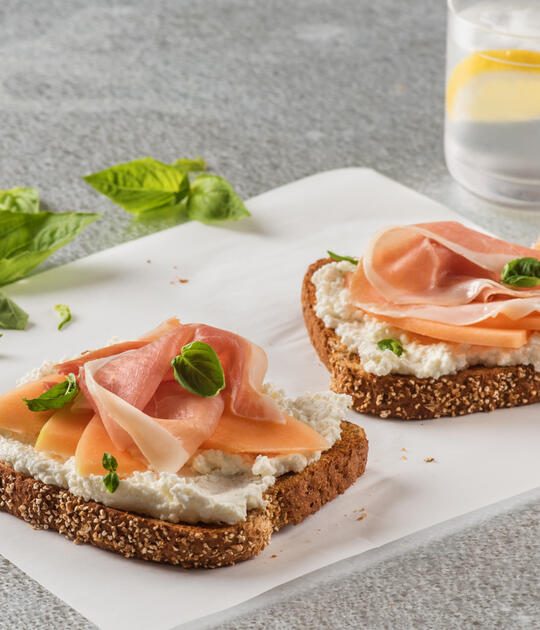 Prosciutto and Melon Sandwiches with Basil
Bring a taste of Italy to your brunch, lunch or appetizer, thanks to this prosciutto, cantaloupe and ricotta cheese open-faced sandwich!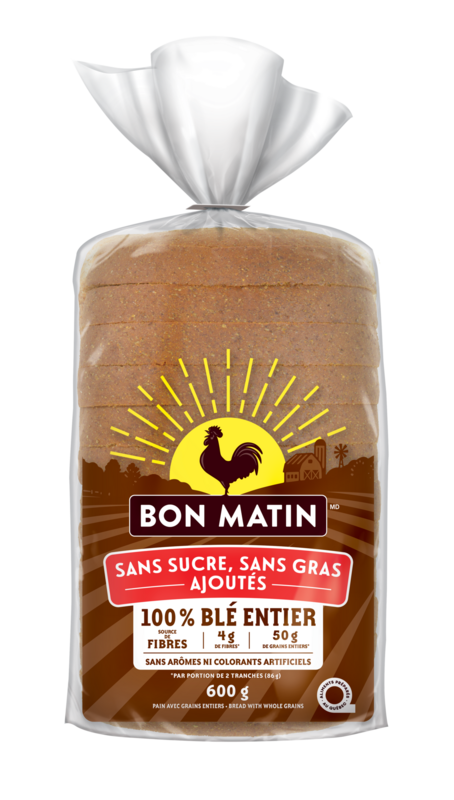 MADE WITH
Bon Matin® No Sugar, No Fat Added 100% Whole Wheat Bread
Ingredients
2 slices Bon Matin™ No Fat, No Sugar Added 100% Whole Wheat Bread, toasted
1/4 cup (60 mL) ricotta cheese
4 thin slices cantaloupe melon, halved
4 slices prosciutto
4 fresh basil leaves
Preparation
Spread each slice of toast with ricotta cheese.
Layer melon and prosciutto over top.
Top with basil leaves.