How to Effectively Manage Quantities for Holiday Entertaining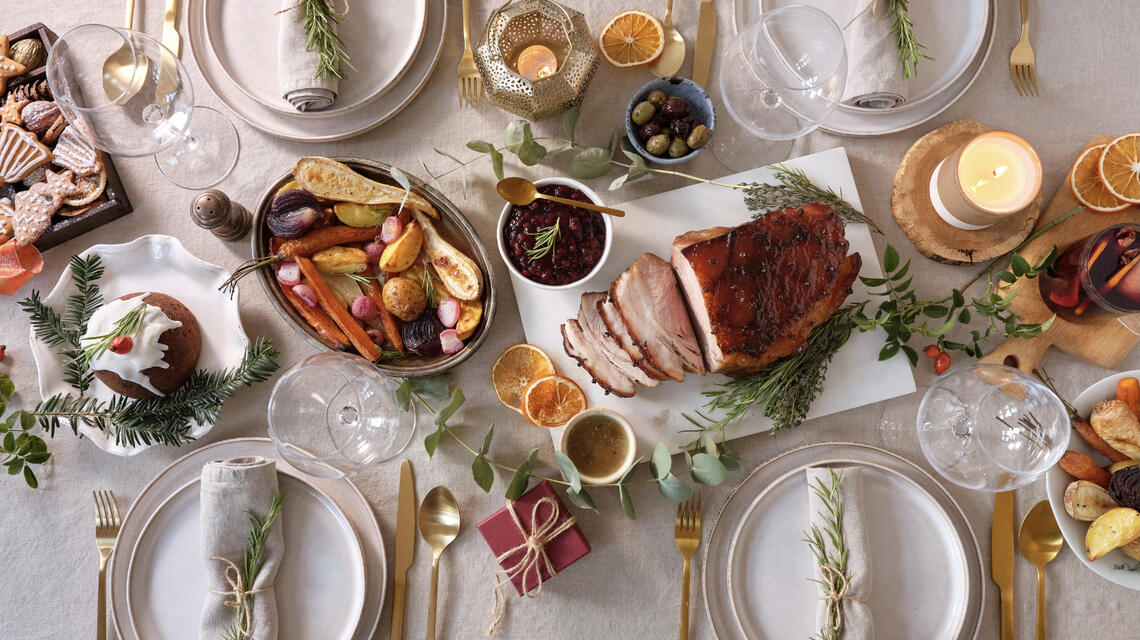 The holiday season is synonymous with conviviality, joy and indulgence! However, sumptuous meals and beautiful tables overflowing with all your favorite dishes are also conducive to food waste. Surpluses during meals or buffets are commonplace. To avoid this unnecessary waste, it's important to manage the quantities of food planned for your receptions. Here are a few effective tips to improve quantity management.
Better planning
First of all, to avoid food waste, it is essential to plan meals in a clear and detailed way. This task should be the responsibility of the host or hostess. Estimating quantities is an exceedingly important task that should not be taken lightly. It requires careful thought about the number of guests, their appetites, and the types of dishes you want to serve them.
If the dinner is potluck type where dishes are assigned to guests, be specific so that you don't have any unpleasant surprises and that your guests only bring desserts! Aim for a nice variety: a platter of raw vegetables or fresh fruit, hot and/or cold dips, snack foods, a cheese board (with dried fruit, nuts, grapes), a bread bar, individual desserts (or desserts that are easy to cut), etc.
Know the number of guests
Before you start cooking, it's important to have a list of all guests. In fact, when confirming the presence of your guests, ask about their food preferences, allergies, restrictions or if they have any special requests. This will allow you to adapt the menu accordingly and prevent you from preparing dishes that will be unappreciated or uneaten. 
For canapés and finger foods, you should normally plan for 4 to 6 pieces per guest. You don't have to have a lot of variety. Stick to one or two recipes. 
When it comes to desserts, which are often very popular, especially during the holidays, it's best to cook a few recipes that freeze well and that you can serve in individual portions. For example, leftover cheesecake, fudge, pecan pie, and Christmas cookies freeze very well. 
For desserts, it is possible to provide about 4 "bites" for each guest. Indeed, after eating the appetizers and the main course, many people only want a small sweet bite to end the meal on a high note. This will then compensate for the little ones or the adults who have a sweeter tooth! Generally, a selection of 3 to 4 desserts is sufficient for a reception of about fifteen people. That said, it is also possible to cook half recipes if they allow for it.
The Grocery List
The grocery list should detail everything you need to prepare your various recipes. Before you leave home, check off what you already have at home in order to avoid buying unnecessary or duplicate food. Once you're at the grocery store, follow your list to the letter. 
Don't buy larger quantities for fear of running out, and don't buy other food even if it's on sale. Grocery stores are full of discounts during the holiday season, but stick to the plan. If a discount is worthwhile, ask yourself if buying this food can substitute for buying another food in any of your other recipes. Don't fall into the trap of buying one more pack of small sausages because of their low price! If you fall into temptation, they may be wasted or forgotten in the freezer for several months.
Leftover management
Also, in order to reduce food waste, it is important to have a good leftover management. For example, to keep them fresh, place leftovers in a cool place as quickly as possible and do not let them sit for hours at room temperature in order to avoid the growth of pathogens responsible for potential foodborne illnesses. 
Also, ask your guests to bring airtight containers to divide the leftovers among yourselves. This avoids storing excessively large quantities that could end up in the trash or compost. 
Also, immediately place in the freezer what can be frozen. The holiday season is often busy, so it can be very easy to forget good food in the fridge. In fact, reserve your fridge space for foods that don't freeze, such as small sandwiches cut into triangles or raw vegetables. These dishes can then be used as dinners on the following days. 
In short, proper planning is really the key to avoiding food waste. By confirming the number of guests, selecting dishes according to everyone's preferences, estimating the quantities of each recipe, and following a detailed grocery list, the quantities consumed should be very close to the planned quantities.
Happy holidays!
 
Recipes to Discover