Helping the environment, one bread tag at a time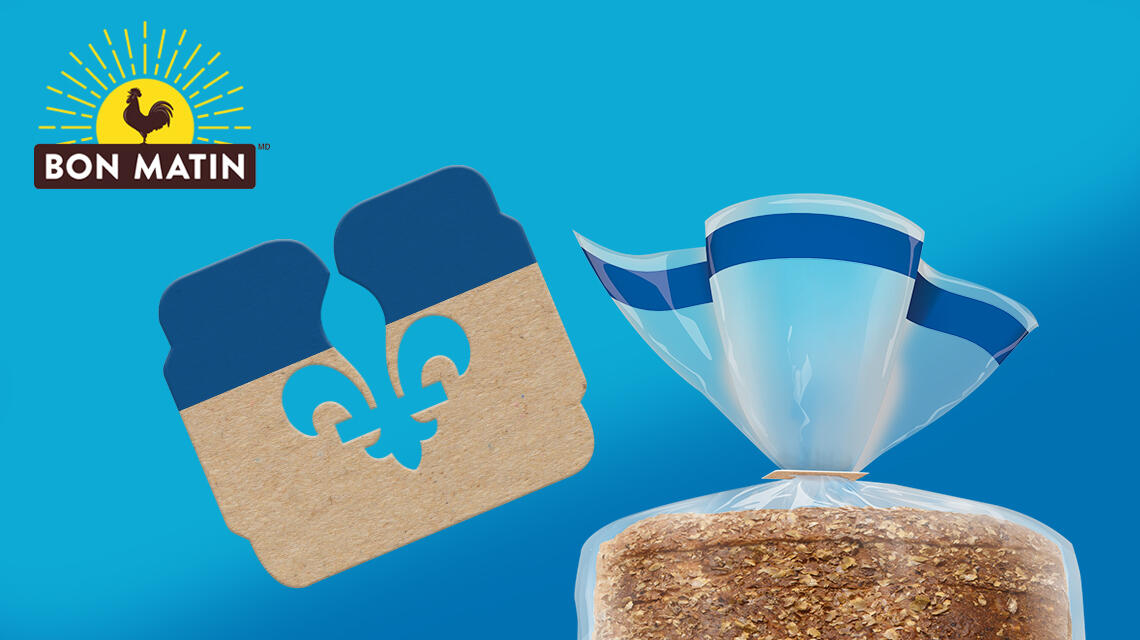 Have you noticed a change in our packaging? 
 
You've probably noticed our new recyclable and compostable cardboard bread ties. We are the first national bakery company in North America to use this new technology. By doing this for the environment, we are eliminating nearly 200 tonnes of plastic thanks to this innovation from a Quebec company. We are proud of this association with a local company that shares our environmental values.
 
"According to Audrey Gagnon, of KLR Systems, these ties biodegrade in 84 days."
Our bread ties made from 100% recycled cardboard are municipally compostable in Quebec's municipal systems, using organic waste collection or the local depot. Check with your municipality, as organics collection is not available in all areas. According to Audrey Gagnon of KLR Systems, these ties biodegrade in 84 days and can even be part of the compost you use in your garden to help plants grow.
  
Not composting? No problem.
In areas where there is no municipal composting program, consumers can place the ties inside a larger paper product in their recycling bin to make the sorting process easier. 
  
This changes everything but the quality.
To make sure your bread stays fresh, delicious and moist, we made sure the bread ties sealed to keep the quality and taste of the bread perfect.  We tested them at room temperature, in the refrigerator and in the freezer. After several cycles of use, our products are still fresh, with the same great taste. 
  
A small gesture for a big impact.
We are always looking for innovative ideas to help the environment without compromising on the quality of our products, because our goal is that, just like you, the planet will glow with well-being. 
Recipes to Discover