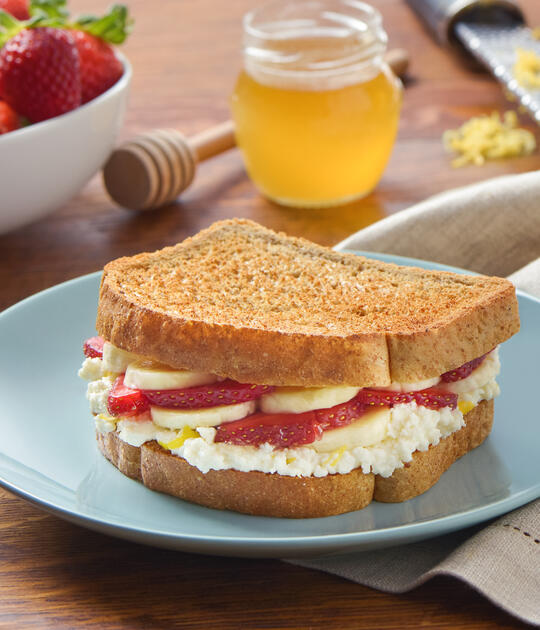 Strawberry and Banana Breakfast Sandwich
A healthy sandwich with ricotta and lemon that's perfect for breakfast on the go.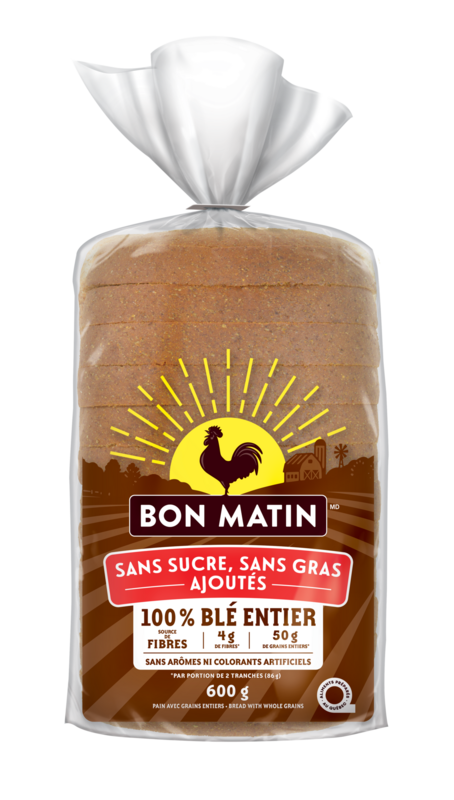 MADE WITH
Bon Matin® No Sugar, No Fat Added 100% Whole Wheat Bread
Ingredients
8 slices Bon Matin™ No Fat, No Sugar Added 100% Whole Wheat Bread
1/2 cup (125 mL) low fat ricotta
4 tsp (20 mL) honey
1 tsp (5 mL) finely grated lemon zest
1 cup (250 mL) sliced strawberries
1 banana, peeled and sliced
Added, toasted
Preparation
Stir ricotta with honey and lemon zest.
Spread mixture evenly on 4 slices of bread.
Toss strawberries with banana; divide evenly among sandwiches.
Top with remaining bread slice.
Cut sandwiches in half and serve.