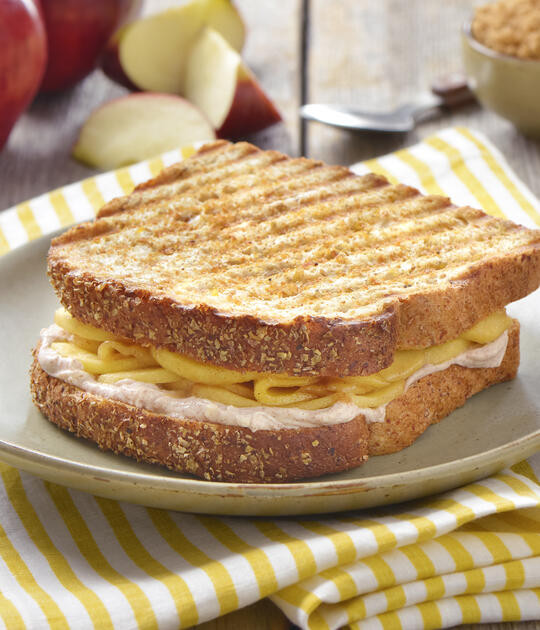 Yes you can apple pie for breakfast with this delicious healthy version!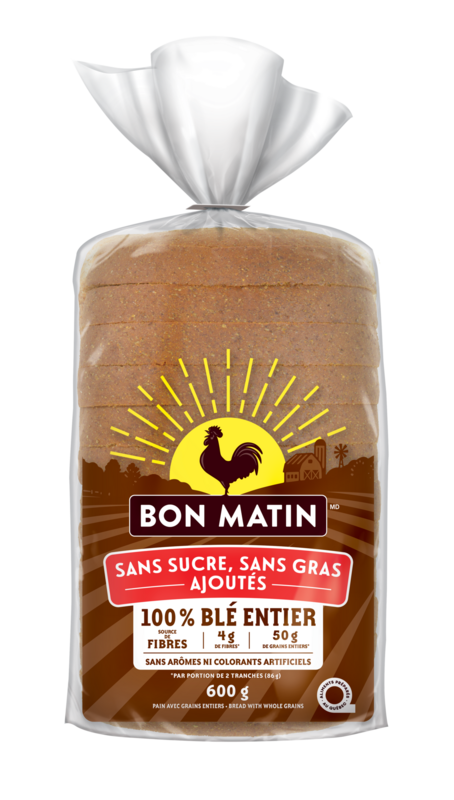 MADE WITH
Bon Matin® No Sugar, No Fat Added 100% Whole Wheat Bread
Ingredients
8 slices Bon Matin™ No Fat, No Sugar Added 100% Whole Wheat Bread
1 tbsp (15 mL) butter
2 apples, peeled and thinly sliced
1 tbsp (15 mL) brown sugar
3 tbsp (45 mL) light cream cheese
1 tbsp (15 mL) 0% plain Greek yogurt
1 tbsp (15 mL) icing sugar
1/2 tsp (2.5 mL) ground cinnamon
Preparation
Melt butter in large skillet set over medium heat. Saute apples with brown sugar for 5 to 8 minutes or until softened.
Cool completely.
Stir cream cheese with yogurt, icing sugar and ground cinnamon until smooth.
Spread cream cheese mixture evenly onto 4 bread slices.
Divide apples evenly on top. Sandwich with remaining bread slices.
Meanwhile, preheat Panini press according to manufacturer's instructions.
Grill sandwiches for 3 to 5 minutes in press or until filling is warm and bread is toasted.
Cut each sandwich in half and serve.