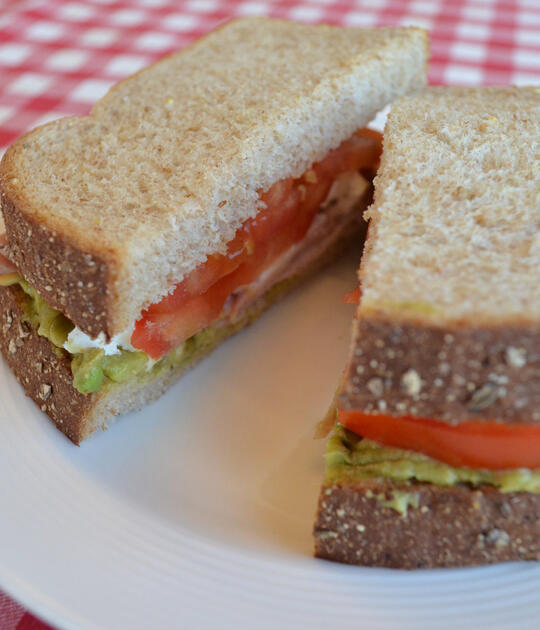 Ham and Goat Cheese with Zesty Avocado Sandwich
This simple yet tasty sandwich make it an easy choice for lunch.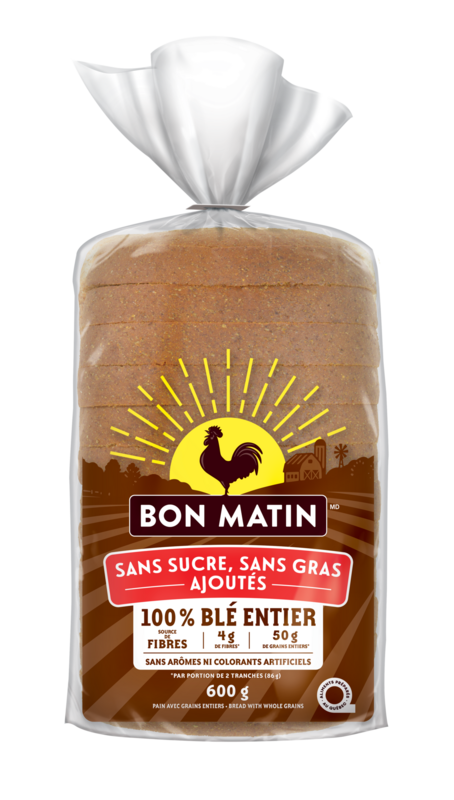 MADE WITH
Bon Matin® No Sugar, No Fat Added 100% Whole Wheat Bread
Ingredients
8  Slices Bon Matin™ No Fat, No Sugar Added 100% Whole Wheat Bread
1 Avocado
1 Clove garlic, minced
1 tsp (5 mL) Lime zest
1 1/2 tbsp (22 mL) Lime juice
Pinch of cinnamon
Pinch of cayenne
Salt and pepper
1/4 cup (60 mL) Toasted pumpkin seeds
1 (175 g) Package Uncured Baked Ham
1 cup (80 mL) Goat cheese, crumbled
2 Tomatoes, sliced
Preparation
Mash the avocado, garlic, lime zest, lime juice, cinnamon, cayenne, salt and pepper.
Spread over four of the bread slices, sprinkle with pumpkins seeds.
Top with ham, crumbled cheese and sliced tomato.
Top with the second slice of bread.