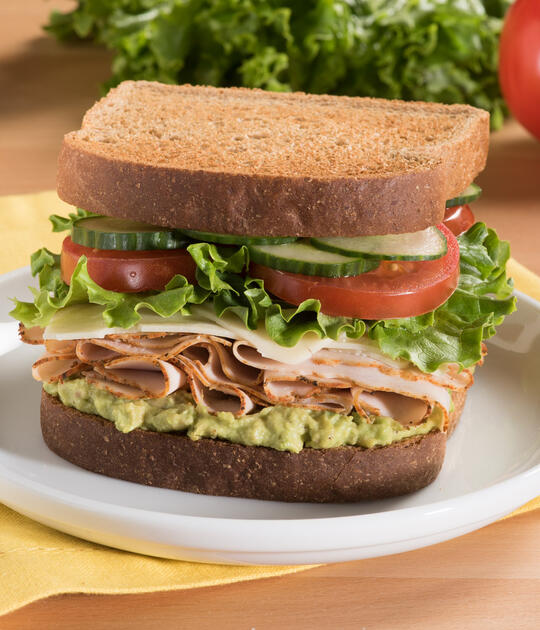 Avocado and Turkey Club Sandwich
Rich avocado adds a nutritious boost to this healthy take on a club sandwich.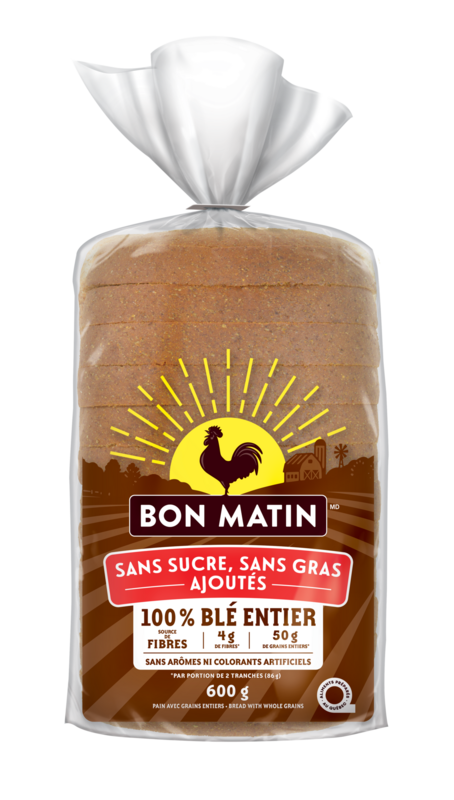 MADE WITH
Bon Matin® No Sugar, No Fat Added 100% Whole Wheat Bread
Ingredients
4 slices Bon Matin™ No Fat, No Sugar Added 100% Whole Wheat Bread, toasted
1/2 ripe avocado, peeled and pitted
2 tsp (10 mL) lemon juice
Pinch each salt and pepper
8 slices low-fat deli turkey
2 slices low fat Cheddar cheese
2 lettuce leaves
1 tomato, sliced
16 slices cucumber
Preparation
Mash together avocado, lemon juice, salt and pepper.
Spread evenly over toast.
Top 2 slices of toast with turkey, cheese, lettuce, tomato and cucumber.
Cap with remaining slices of toast.