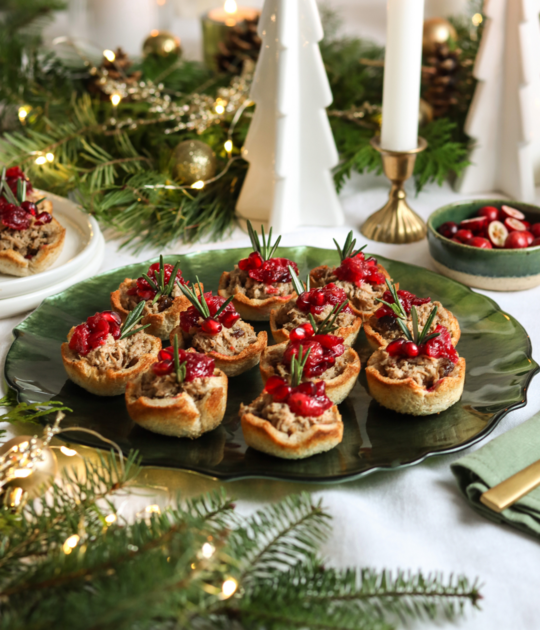 Duck Confit Cups with Cranberry Jam and Onion Confit
Looking for ideas for appetizers to serve your guests this holiday season? Our duck confit cups with cranberry jam and onion confit are sure to satisfy! These wintery, festive appetizers go perfectly with our no sugar, no fat added whole grain white bread.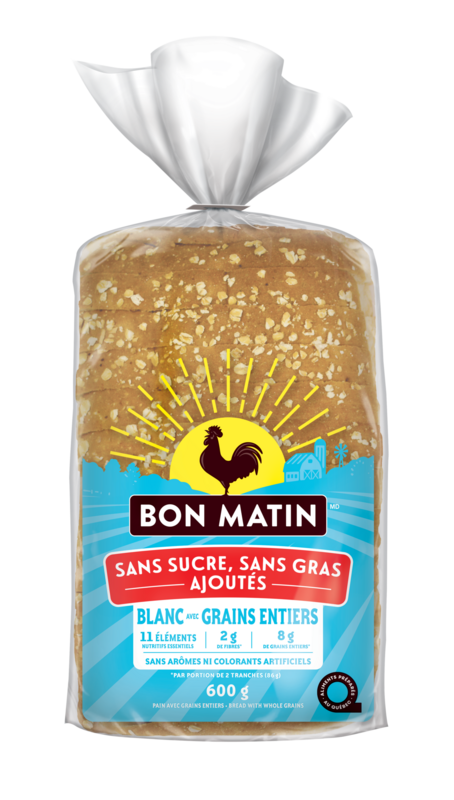 MADE WITH
Bon Matin® No Sugar, No Fat Added White Bread with Whole Grains
Ingredients
Cups:
12 slices of Bon Matin® No Sugar, No Fat Added Whole Grain White Bread
2 tablespoons olive oil
200 g shredded duck confit, purchased
1/2 cup cranberry jam, homemade
2 tbsp onion confit, purchased
Rosemary leaves
Pomegranate seeds
Cranberry Jam:
2 cups fresh cranberries
1/4 cup maple syrup
1/4 cup water
1 tbsp orange zest
Preparation
Cranberry Jam:
In a saucepan, add all ingredients and bring to the boil.
Simmer over medium heat for 8-10 minutes, then remove from heat.
Allow to cool.



Bread Cups:

Preheat oven to 375°F..
Spray 12 muffin cups with oil.
Remove crusts from bread slices (save for croutons).
Using a rolling pin, flatten bread slices and cut corners to form circles.
Brush bread slices with oil and press into muffin cups.
Toast in oven for 5 to 8 minutes, set aside.



Cup Assembly:

In a frying pan, heat the duck confit for 5 minutes.
Add onion confit and remove from heat.
Divide the mixture between the cups.
Garnish with cranberry jam, rosemary leaves and pomegranate seeds.
Serve warm.