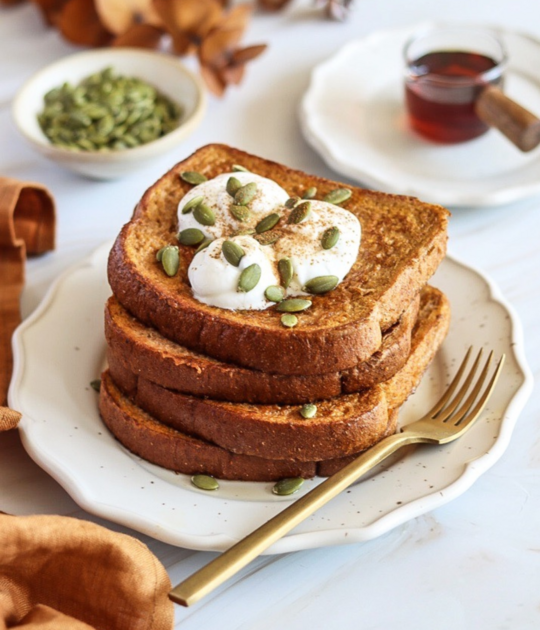 This delicious pumpkin French toast recipe is the perfect dish to share with family or friends a brunch. The fall flavours pair perfectly with the taste of Bon Matin® 100% Whole Wheat No Sugar, No Fat Added bread, which will help you feel full during your activities!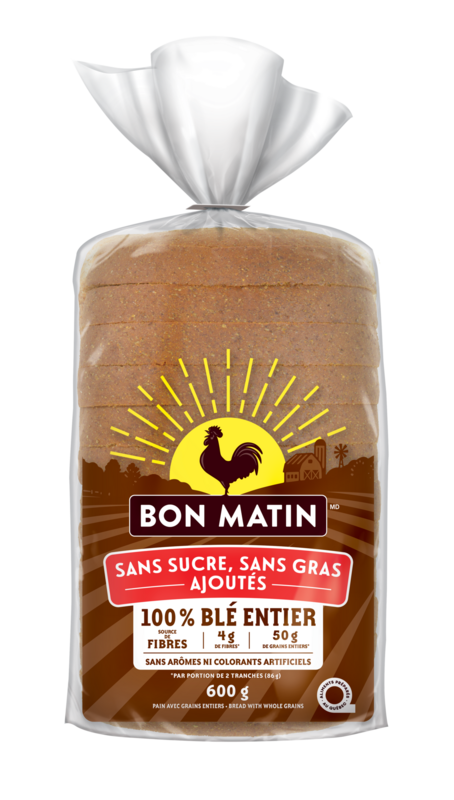 MADE WITH
Bon Matin® No Sugar, No Fat Added 100% Whole Wheat Bread
Ingredients
6 slices of Bon Matin® 100% Whole Wheat No Sugar, No Fat Added Bread
1/4 cup pumpkin puree
2 eggs
1/4 cup of milk
1/2 tsp vanilla extract
1 tsp pumpkin pie spice
1 tsp maple syrup
1 spoonful of vanilla yogurt (optional)
1 handful of pumpkin seeds (optional)
Preparation
Put all the ingredients except the bread in a deep bowl.
Whisk together until smooth.
Grease a skillet with oil and heat over medium-low heat.
Dip each side of a slice of bread in the mixture and shake it to remove the excess.
Add the soaked bread slice to the heated skillet and cook, 2 to 3 minutes per side, until golden brown.
Repeat the process for each slice of bread.
Serve French toast with a dollop of vanilla yogurt, maple syrup and pumpkin seeds sprinkled on top.