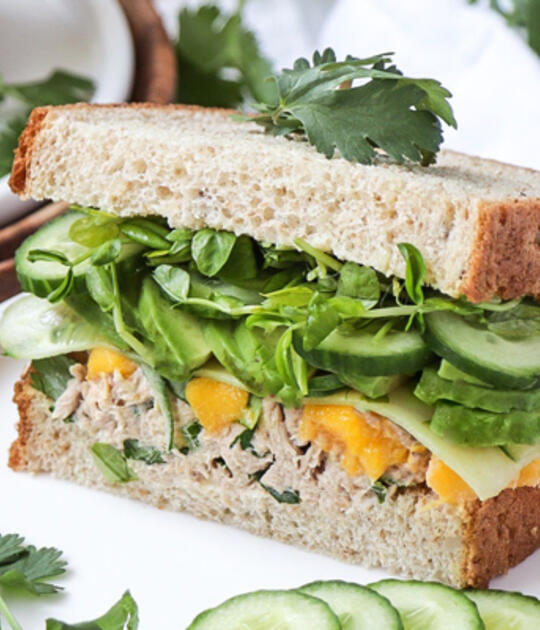 Tuna, Avocado and Mango Sandwich
What better way to welcome spring than a fresh meal? Discover our colourful tuna, avocado and mango sandwich made with Bon Matin Miche protéinée bread, no fat, no sugar added!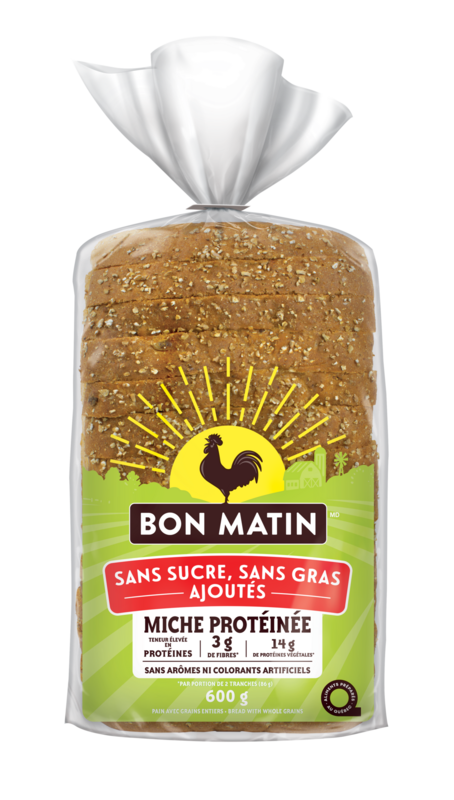 MADE WITH
Bon Matin® No Sugar, No Fat Added Protein Loaf
Ingredients
4 slices Bon Matin™ No Fat, No Sugar Added Protein Loaf
1 can of flaked tuna
1 avocado, sliced
1 Lebanese cucumber, thinly sliced
1/4 cup (60 mL) mangoes, cut into small cubes
1 green onion, minced
1 tsp (5 mL) lime zest
1 tbsp fresh cilantro, chopped
1 tbsp (15 mL) mayonnaise
Salt and pepper
Sprouts or salad of your choice
Preparation
In a bowl, combine tuna, mango, green onion, lime zest, cilantro, mayonnaise, salt and pepper.
Spread the preparation on a slice lightly spread with mayonnaise. Top with avocado, cucumber, sprouts or salad.
Close the sandwich with second slice of bread.