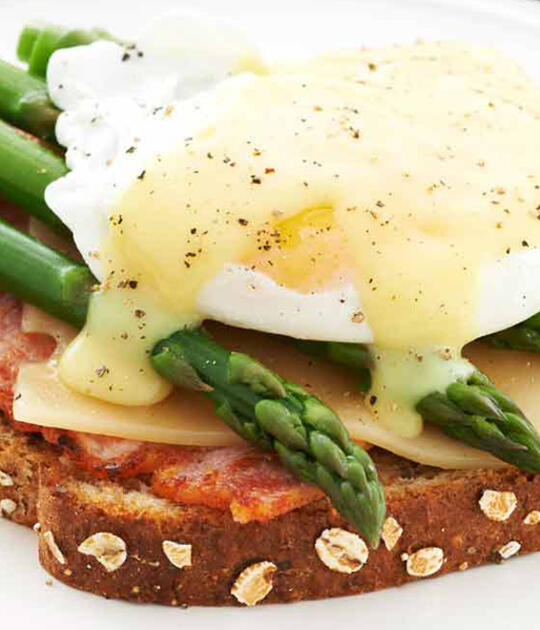 Bon Matin Multigrain Bread makes this family favourite a feel good option for breakfast this weekend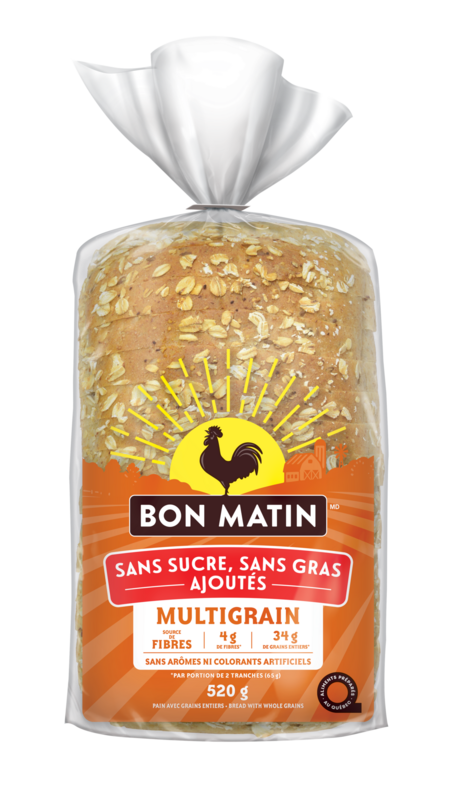 MADE WITH
Bon Matin® No Sugar, No Fat Added Multigrain Bread
Ingredients
6 Slices Bon Matin™ No Fat, No Sugar Added Multigrain Bread, toasted
1 (56 g) Package dry hollandaise sauce mix
24-30 Asparagus spears
6 Eggs
1 tbsp (15 mL) White vinegar
6 Slices Swiss cheese
12 Slices Peameal Style Bacon, cooked as per package directions
Salt and pepper
Preparation
Cook hollandaise sauce according to package directions. Keep warm.
Blanch asparagus in boiling water until tender crisp about, about 2-3 minutes. Set aside.
Bring a large pot of water to a boil.
Lower heat to keep water just simmering.
Stir in vinegar.
Working one egg at a time, crack into a small cup and gently drop into the simmering water.
Once all eggs have been added to the pot cook until desired doneness, about 3-4 minutes for medium poached.
Remove eggs from pot with a slotted spoon.
Place 2 slices of peameal bacon on each slice of toast, top with a slice of cheese, a layer of blanched asparagus, and a poached egg.
Drizzle with desired amount of hollandaise sauce and season with salt and pepper.
Serve immediately.