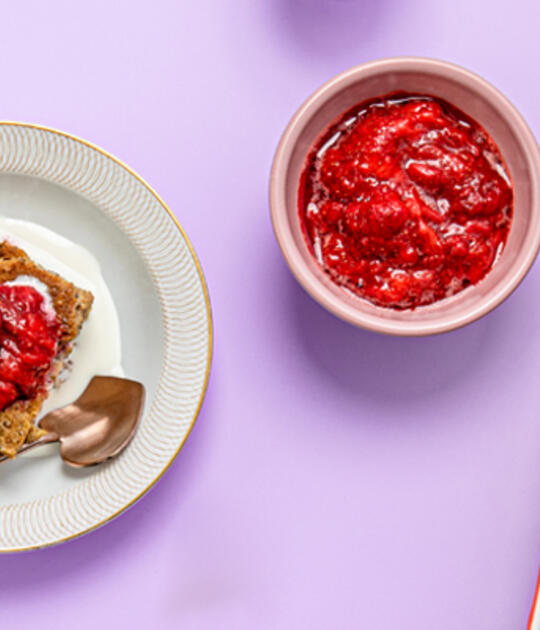 This bread pudding is perfect for Sunday brunch. It's delicious and easy to make. This recipe showcases local products like Bon Matin™ Smooth Multigrain Bread and Quebec strawberries. The Bon Matin™ Smooth Multigrain Bread is high in fibre and has over 44 g of whole grains per serving.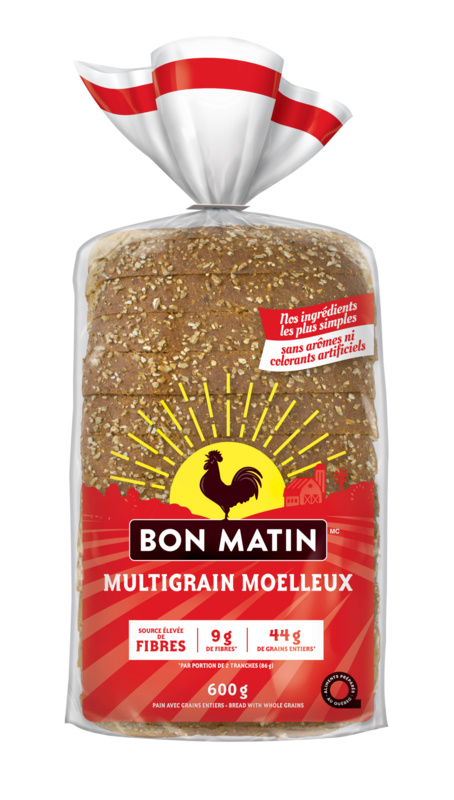 MADE WITH
Bon Matin® Smooth Multigrain Bread
Ingredients
12 slices Bon Matin™ Smooth Multigrain Bread
4 eggs
3 cups (750 mL) milk
1 cup (250 mL) 15% cream
1 tsp (5 mL) vanilla extract
2 tsp (10 mL) ground cinnamon
1/2 tsp (2.5 mL) ground nutmeg
1/2 cup (125 mL) brown sugar
2 cups (500 mL) frozen strawberries, sliced
1 tbsp (15 mL) maple syrup
1 tsp (5 mL) vanilla extract
Fresh strawberries, sliced
Preparation
Preheat the oven to 250 °F (120 °C).
Spread the bread slices out on a baking sheet and place them in the oven to dry for 30 minutes or until very dry. Flip them over every so often.
While the bread is drying, beat the eggs, milk, cream, vanilla extract, cinnamon, nutmeg and brown sugar.
Slice the bread into small squares and put them in an oven-safe baking dish (rectangular: 33 x 23 cm [13 x 9 in]). Pour the mixture over the top.
Bake for 40 minutes. Broil at the end if needed.
In a small saucepan, cook the compote ingredients over medium heat for 10 minutes. Using a fork, lightly crush some of the strawberries.
To serve, spoon some bread pudding in deep bowls. Garnish with a generous serving of strawberry compote and fresh strawberries. If desired, add a little cream at the bottom of the bowls when serving.

Hubert's tip: This inexpensive and healthy dessert is perfect for weeknights. You can make it any time of year using different fruit!