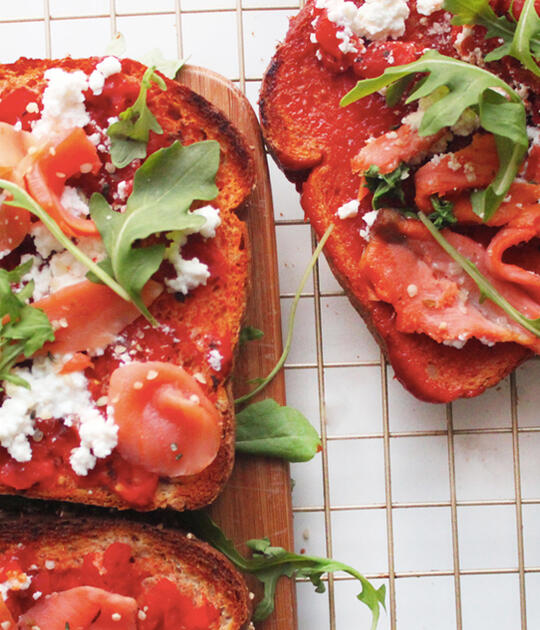 Cheese Pizza with Smoked Salmon
Everybody loves pizza! Try our healthy pizza recipe with smoked salmon, arugula and goat cheese on top of Bon Matin Smooth Grain bread.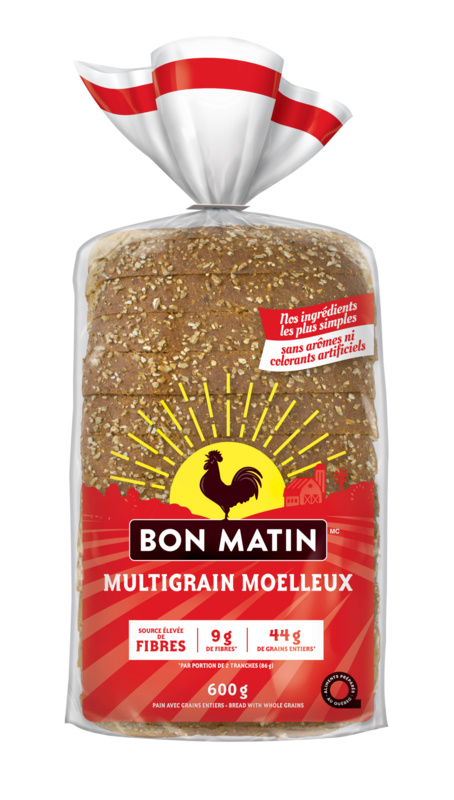 MADE WITH
Bon Matin® Smooth Multigrain Bread
Ingredients
6 slices Bon Matin™ Smooth Multigrain Bread
1/2 cup of homemade pizza sauce
80 g plain goat cheese, crumbled
2 packages of smoked salmon (70 g each)
1/2 cup (125 mL) of arugula
1 tbsp (15 mL) olive oil
Preparation
Preheat oven to 350°F (180°C).
Arrange the slices of bread on a baking sheet covered with parchment paper.
Spread pizza sauce on each slice, top with thin slices of salmon and crumbled goat cheese.
Bake for 15 min.
Top with arugula.
Add a drizzle of olive oil.
Serve hot.