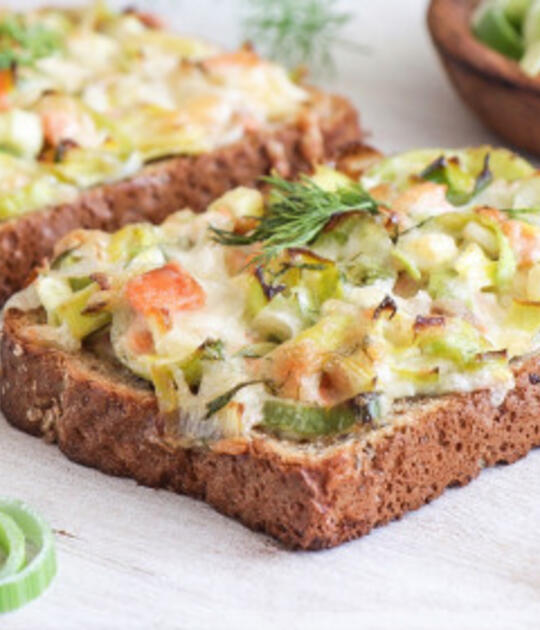 Cheesy Leek and Smoked Salmon Toast
Try out our recipe for cheesy leek and smoked salmon toast made with Bon Matin soft multigrain bread—it's delicious!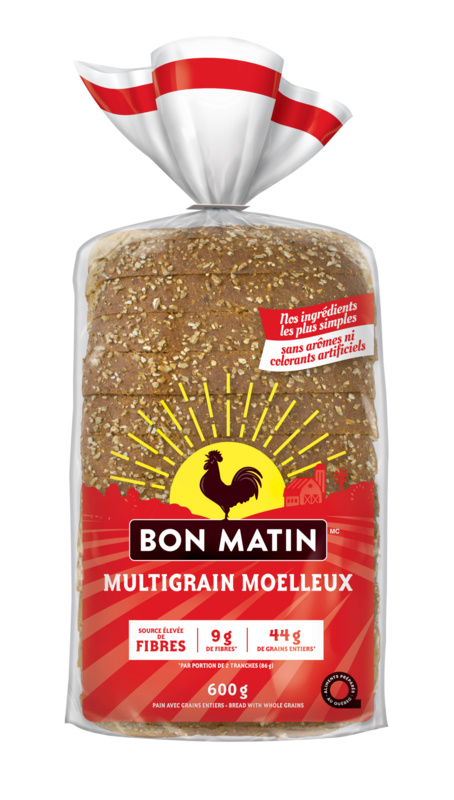 MADE WITH
Bon Matin® Smooth Multigrain Bread
Ingredients
4 slices Bon Matin™ Smooth Multigrain Bread
2 cups leeks, finely sliced
3/4 cup smoked salmon, cut in small pieces
1 cup grated sharp cheddar
1/3 cup (75 mL) mayonnaise
1 tbsp fresh dill
Preparation
Preheat the oven to 400°F (200°C).
In a bowl, mix the leeks, smoked salmon, cheese, mayo and dill.
Place the bread slices on a baking tray, top them with the leek mixture and bake for 15 minutes.