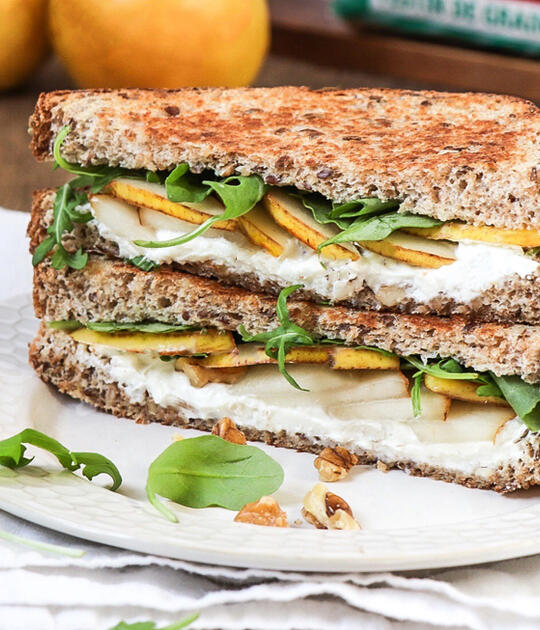 Grilled Cheese with Pears, Walnuts and Goat Cheese
We reinvent the classic grilled-cheese with a chic version.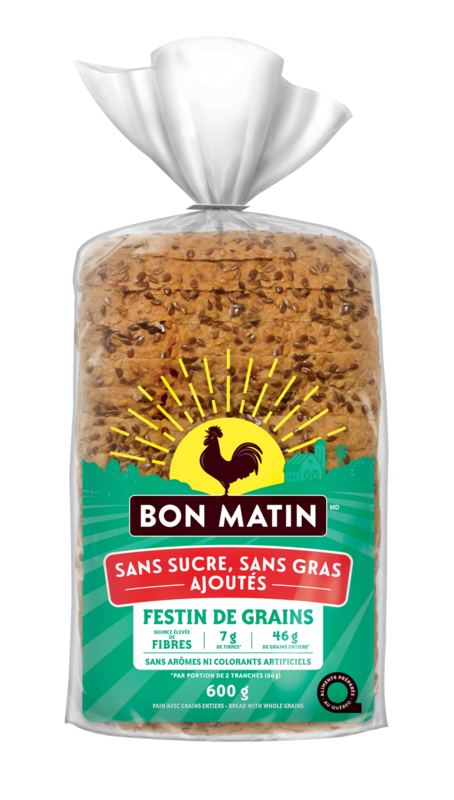 MADE WITH
Bon Matin® No Sugar, No Fat Added Seed Lovers Bread
Ingredients
4 slices Bon Matin™ No Fat, No Sugar Added Seed Lovers Bread
1 pear, sliced
3 tbsp (45 mL) goat cheese
1/4 cup (60 mL) walnuts, cut into small pieces
1 tbsp (15 mL) honey
1/2 cup arugula
1 tbsp (15 mL) butter
Preparation
Spread butter on one side of the bread slices.
Spread goat cheese on the unbuttered side of the slices.
Place walnuts on top of goat cheese.
Add pears, honey and arugula.
Close with the other slices.
In a non-stick pan over medium heat, brown the grilled cheese on each side until golden brown.