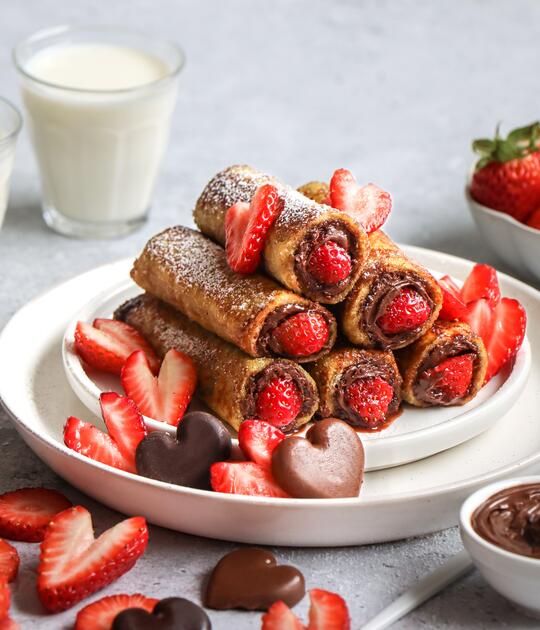 French Toast Rolls with Strawberries and Chocolate-hazelnut Spread
Got a sweet tooth? Then you'll adore these French toast rolls! With the sweet taste of strawberries and chocolate hazelnut spread, this recipe is perfect for a family brunch or an evening with friends. Don't be fooled by the rich ingredients: the 3g of fibre in each serving of Bon Matin® La Mie de l'Artisan™ oatmeal bread contributes to the nutritional value of this breakfast.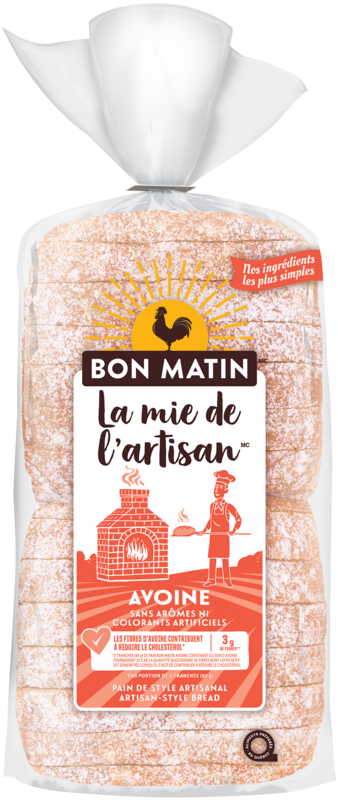 MADE WITH
Bon Matin® La mie de l'artisan™ Oatmeal Bread
Ingredients
6 slices of Bon Matin® La Mie de l'Artisan™ Oatmeal Bread
3/4 cup strawberries, chopped
6 Tbsp chocolate hazelnut spread
1 egg
2 Tbsp milk
1/2 tsp vanilla extract
1/3 cup sugar
1 Tbsp cinnamon
1 Tbsp butter
Preparation
Beat the egg, milk and vanilla together in a bowl. Set aside.
In another bowl, mix the sugar and cinnamon. Set aside.
Remove the crusts from the bread slices.
Flatten the bread slices with a rolling pin.
Spread each bread slice with chocolate hazelnut spread.
Place a line of strawberry pieces along each bread slice.
Roll up each slice to form a cylinder.
Melt the butter in a pan over medium heat.
Dip the rolls in the egg, milk and vanilla mixture and shake off any excess.
Brown each roll for about 4 minutes.
Coat the rolls with the cinnamon-sugar mixture. Serve.